"After being a stay at home mum for 11 years, I was anxious at the thought of returning to work. After contacting the Build Your Rainbow project, I received weekly meetings with Hannah, who not only helped me update my CV but continually gave me support and encouragement which gradually helped me gain the confidence and belief that I would be able to achieve employment in the near future."
BUILDING BETTER OPPORTUNITIES
Considering Further Education or Training? Looking to return to work? …… need a plan?
Our 'Build Your Rainbow' project supports anyone looking to move forward put together a plan to support you in reaching your goals.
OPPORTUNITY SUFFOLK
What is Opportunity Suffolk?
Opportunity Suffolk is funded as part of the Building Better Opportunities programme by the European Social Fund and the National Lottery Community Fund. It is a programme managed by TCHC Group Ltd.
Sharing Parenting is one of a group of partner organisations who deliver this contract across the Suffolk area.
Who can we help? 
Adults aged 24 and over
Adults who have been out of work for 6 months or more consecutively. 
Adults who live within the areas of Suffolk local to Newmarket i.e. – Bury St Edmunds, Mildenhall, Thetford, Sudbury and Haverhill (for more information about the exact areas we cover, please contact us)
What Support Do We Offer?
Under the project we are able to offer FREE one to one support and short training courses to people who are looking to return to further education or training or employment.
Support includes training courses to identify strengths and skills, increase confidence, addressing the impact on your home life, children and any parenting support.
We can help with the creation and updating of  CV's, covering letters, job applications and interview skills.
We can help find courses and training opportunities or opportunities for volunteering, work placements and employment.
We can also help with support and action plans to reach your goals, documentation acquisition, help with some relevant expenses in relation to progressing towards your goals as well refer / signpost to other organisations within the project who have more specialised knowledge relative to your circumstances.
For more information on the project, please contact our project advisors:
suzanne@sharingparenting.com or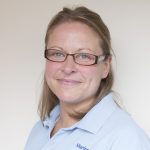 or call 01638 665997
OR see where you can meet Hannah HERE
You can download our leaflet to share HERE 

---
For more information or to let us know you are interested in any of the above please click the contact us button below:
"I will just update you that I was offered a job yesterday.....these past few weeks have been a bit of a whirlwind, lots of changes and I have been implementing a lot of the thought processes everyday. I feel like the fog has cleared and I have regained some power in myself. You've no idea how much our conversations have literally transformed my mindset and I cant thank you enough for your listening ear and guidance.... I have struggled and wobbled so much throughout my life and especially recently but I do feel like if it wasn't for you, I would still be hiding from my fears. The power of working with someone is incredible and has confirmed my belief in myself, my future and my career. I am so so thankful and grateful, you've pushed me out of my shell."