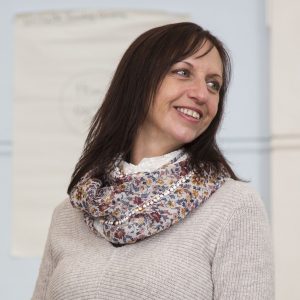 I have two children, now aged 10 and 13 years old.
4 years ago when my children were 6 and 9 years old I was encouraged to attend the 'Raising Children' course by my child's School Family Practitioner who knew about the parenting courses near me and recommended 'Sharing Parenting' .
I went on the course to get advice and learn new strategies to learn about my child's behaviour and help my family deal with current challenges and be able to support my children and myself for the future.
Before I went on the course I wouldn't say I was struggling with parenting as I would describe my parenting skills as good, but I was (and still am) always in need of additional parenting advice.
I had no previous support with parenting apart from my own parents who are very supportive of my brother and myself. They are definitely my main role models and I like their parenting styles!
When I walked in the parenting class for the first session I felt nervous but I was willing to commit and be part of the group – I felt I was doing it for my kids really.
I felt the course was very positive and some great parenting strategies were given alongside the knowledge that –  if it doesn't work, then change it! It was an easily accessible course for all and very active sessions – I felt very much part of the sessions and was made to feel that my input was important.
The course has allowed me to feel confident as a parent that my children can make their own decisions, but I can also guide them while still being a parent in control! We work as a family and listen more and I am constantly aware that I am their role model and this grounds me immensely. I feel now both my children feel listened to and that they are valued in our family. Without their input, we would not move forward with  positive family life.
To other parents thinking of going on a 'Sharing Parenting' programme I would say "Do it! It is for parents who want to make positive changes, by changing themselves first"
If you would like to be like Ally and attend one of our programmes, or you would like more information, please click the contact us button below: