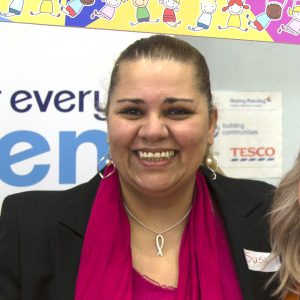 Well, in the last 6 years we have lived in 2 continents, 3 countries, 6 towns and 14 houses. We needed to feel at home and help our children feel the same.
We have a son aged 11 years old and a daughter aged 9 years old.  We felt we especially needed support with our son as we were struggling with parenting strategies. So, I had very high expectations about the course before I went on it – basically I was expecting a magic potion…
I'm learning so much. And even more important to me, how to put it into practice. Sometimes we know the theory but don't know how to use it…
I think this course it's very powerful! It's much better then I thought! No magic potions but a huge instructions manual  on how to deal with our treasures and even with everyone else around us.
Since the course we have really changed the way we parent… everything really ! The way we listen to our children and how to communicate. I think the communication is the most important!
I would definitely recommend this course to others!! It's so amazing I think every adult that deals with children should do!
Can you imagine…. if every mother and father could receive this course, as soon as they apply for a reception place for their child, as part of the same package…. How many tears and suffering would be avoided on both sides ( kids and adults)?!
If you would like to be like Susanna and attend one of our programmes, or you would like more information, please click the contact us button below: