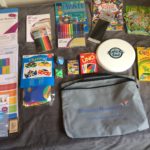 As the national lockdown took hold In March 2020 local based Community Interest Company, Sharing Parenting, quickly realised that parents and carers would need additional support for them and their children during isolation.
The team adapted their online presence to include free access to their online Raising Children course and added blogs, vlogs (videos) and free resources downloads and ideas and support for families to their website www.sharingparenting.com
In addition, as the world turned virtual they wanted to offer something practical and physical to children and families and secured funding for 100 Family Resource Packs.  
These included games, toys, crafts, stationary, a Sharing Parenting parent manual and useful handouts to help parents during challenging times.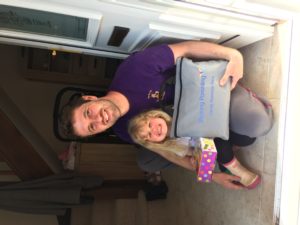 Once the packs were put together the Sharing Parenting team liaised with local partners which included Churches Together in Newmarket, Homestart, Laureate Community Academy School, All Saints CE School, Westfield Academy in Haverhill and Forest Academy in Brandon who kindly supported them to reach families. 
Sharing Parenting Outreach Worker, Richard Keeble delivered many of the packs to the door steps of families in Newmarket, Mildenhall, Lakenheath, Brandon and Haverhill. Rich is no stranger to the local area as he also leads EPIC Dad, a Community Interest Company focused on supporting fathers, father figures, and families.
Rich explained that these socially distanced door step meetings were invaluable to many parents who were so happy to see a friendly face (and not just virtually).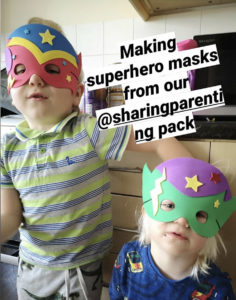 One parent commented:
"A big thank you to whichever lovely person dropped off the sharing parenting pack on our doorstep! I am hoping it'll help my son with the meltdowns we are currently working through and when I told him that it was from his school his face lit up".
A School Family Worker added:
"Thank you for the packs, our parents absolutely loved them!!"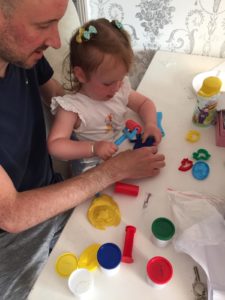 One Grandma commented:
"Thank you so much for the box of goodies that you dropped off to my grandchildren today. The children were very excited to open it and it has kept them very busy especially with the unpredictable weather today. Thank you so much for your kindness".
The packs were so successful that Sharing Parenting had a waiting list from professionals for more families who would benefit from the packs and were able to secure funding for a further 150 packs.
Suzanne Pearson, Director of Sharing Parenting explains more when she caught up with BBC Suffolk Radio: 
You can see more comments and photos from happy families on Sharing Parenting's online notice board https://padlet.com/ginny13/ezyoseykdbtsk7ba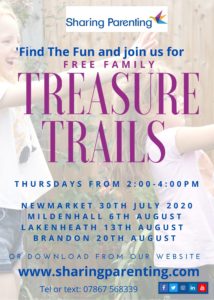 The team are now preparing their 'Find the fun' Summer schedule which includes FREE Family Treasure Trails in West Suffolk. Families who take part in the Treasure Trails can receive a FREE goody bag on completion.
If you would like to take part you can download the treasure trails from their website or, weather permitting, Sharing Parenting will be at Newmarket Clock Tower from 2-4pm on Thursday 30th July, Mildenhall Market Place on Thursday 6th August 2020, Lakenheath children's play area, next to Lakenheath playing fields (Eriswell Road) on Thursday 13th August 2020 and Brandon Market Square on Thursday 20th August 2020.
For more information please see https://www.sharingparenting.com/2020/07/07/bring-on-the-summer/ or email info@sharingparenting.com or telephone 01638 665997 or 07867 568339.