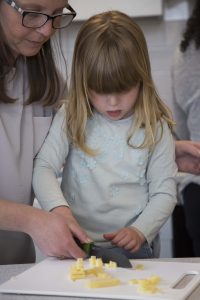 You can download one of our leaflets HERE and the reverse side HERE.
If you and your children have to stay at home you may see a change in behaviour or may have to cope with more challenging behaviour with this change of routine.
We have put together a few tips and strategies to support you and your children through this period to avoid or support any emotional flooding and over excitement.
Expect more challenging behaviour and plan to keep to routines at home as much as possible such as waking up times, bedtimes, storytime, quiet times, fresh air and exercise and healthy mealtimes.
Be realistic and manage expectations; talk to your child about what is happening so that they and you know what to expect. You can find more information on our news page here
Speak to your child's school or nursery if they are concerned about changes of routine so they can help prepare and support you and your child.
Avoid too much sugar! Try to keep these to a minimum and offered after a meal rather than snacked on throughout the day. (See image below) for a good tip with older ones!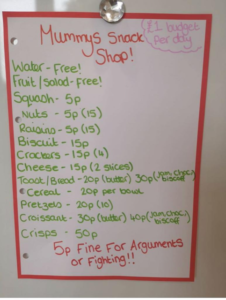 Try planning ahead by creating your own family timetable that you could stick to the fridge door so that everyone can access it and see what is happening.
Involve them in daily jobs such as cleaning, preparing meals etc.
Have a worry free zone (a quiet calm area or time of the day to be quiet and calm) which will benefit everyone so everyone can have a bolt hole for a few moments of quiet. Try to get them to think of a happy time or place.
Try to practise some meditation or calming down techniques. There are lots of good apps out there or blow some bubbles (or pretend to blow out candles). You can also try laying down with you child with a soft toy on yours and their chest and encourage them to watch it going up and down as you both breathe in an out.
If your child is overwhelmed and finds it all too much, make sure they have space for 'quiet' independent activities like reading, crafts, music or something that they enjoy where they can focus on something specific, immerse themselves and forget about the world around them for a short while. They may prefer outdoor time to burn off excited energy by playing in the garden.
Put on some music and have a disco to lift the mood and get moving- make sure you get to choose your favourite tunes too.
Remember to fill your jug! See Sharing Parentings A-Z (see J for Jug) https://www.sharingparenting.com/2019/08/15/a-to-z-of-parenting/
There are some great resources here for ideas – based on home educating but they can be adapted https://www.twinkl.co.uk/resources/parents
https://www.twinkl.co.uk/resource/tf-or-7-we-are-all-different-ebook
Some great short videos here: https://www.bbc.co.uk/teach/black-history-month-primary-and-secondary-resources/zjwf8xs
You may find some of these ideas useful too: Free Kids activities 
https://chatterpack.net/blogs/blog/list-of-online-resources-for-anyone-who-is-isolated-at-home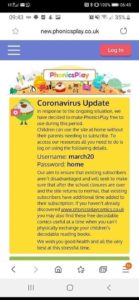 Timetables 
Please use these timetables only if you and your children feel more secure using them. Remember to be flexible and don't put extra pressure on your children of yourself. 
Short periods of concentration are more effective than sitting for along time – with lots of breaks and physical activity in between. 
You can make your own simple timetable to let your children know what is going to happen next (most children feel more secure with a routine) or you can download our  Timetable suggestion
or this timetable for older children 
Or this one: School Planner Sample 2
SHARES
Below we have shared some the amazing suggestions which have popped up on social media. Please remember these are just suggestions IF they are useful to you and your family. Sharing Parenting is not responsible for the content of the posts. 
In this time of unprecedented protocols and social distancing, many parents are looking for ways to occupy their children at home all day. Rather than turning to screens for an easy babysitter, there are many creative and educational activities that can keep children productively happy without fancy art supplies.
For example, with only some yarn and a fork you can make a host of pompom chicks to celebrate spring!
Printing with found objects
Children love to explore and experiment with paint. Add some interesting objects from around the house or garden and the fun and potential are doubled! This is serious process art: the end product may be beautiful, but its all about the experience of new textures, messy hands, and discovery! Find out how to get started.
Beans in a bag: a germination experiment
What's the best way to understand how a seed turns into a plant? Watch it happen!
To do this project you will need a zip lock bag for each child, dried beans, and paper towels. Insert two damp, folded paper towels into the bag. Place a few beans in the centre and hang in a warm, well-lit place.
This is a fantastic way to observe the process of germination. While dry, the bean is completely dormant, but as soon as it has water and warmth amazing things start to happen. Instructions here.
 From the team at Community Playthings,

Some great ideas from our friends at Red Hen here: 
https://www.facebook.com/theredhenproject/videos/vb.281075485238653/201233211301811/?type=2&theater
Interactive Singing Session for little ones 
https://www.facebook.com/281075485238653/posts/3148365115176328/?d=n
https://www.facebook.com/1184793227/posts/10221674249183903/?d=n
Online Home School Schedule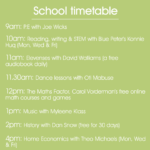 https://www.facebook.com/291640907523102/posts/2964122843608215/?d=n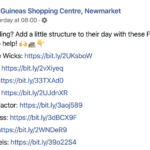 https://www.facebook.com/events/1111405669209071/permalink/1111405695875735/
Craft ideas with Milk Cartons
Want simple, free activities to get your child's imagination flowing? Sign up to Stay & Play to receive fun, free ideas. Tried and tested by young explorers and artists around the world.

Posted by UNICEF UK on Monday, 6 April 2020
ELSA Ideas for Building in Routine and Fun 
ELSA Update Ideas to beat boredom and create happiness Aprill 2020 docx
Craft ideas from The Meadows
https://www.facebook.com/281075485238653/posts/3165148726831300/?d=n
30 Ideas for Things To Do At Home – Palace House, Newmarket 
https://www.palacehousenewmarket.co.uk/get-involved/30-things-to-try-at-home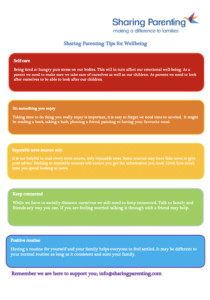 Above all try to embrace the extra time you have together and remember
 'The best thing you can spend on your children is TIME'
If you have any other ideas you would like to share please do contact us.
Look out for other tips and sharing on our Facebook page too.
You may also be interested in: 
How to support my child at home
and
Top Tips to Keep calm with the children at home 
and
Video top tips for positive behaviour 
and 
Top Tips for helping with school closures 
and 
How to talk to your children about Covid 19 
and 
and
https://www.sharingparenting.com/2019/08/15/a-to-z-of-parenting/
You can contact us or email us with your parenting questions at info@sharingparenting.com and give us a call for confidential advice on 07867 568339.