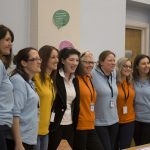 We are a warm, friendly, approachable and growing team of professionals with a wealth of knowledge and experience we would like to share with you.
We always say that we are not 'experts' and we are always willing to learn but the many parents and professionals we have supported over the years, tell us our programmes and support has made a significant difference to their (and their children's) lives.
You can read some of our parents comments here and professional comments here.
We look forward to meeting you soon.
Directors
Suzanne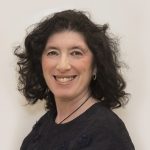 My vision and passion for sharing knowledge, advice and support for parents has resulted in 'Sharing Parenting' of which I am honoured to be the founder/ Director.
With Sharing Parenting I have delivered programmes and workshops for both parents and professionals in the UK and overseas including the Middle East and USA.
I have over 25 years' experience working in the field of Parent Education. Working for Parenting UK and the National Academy of Parenting Research.
I have been involved in developing both the occupational standards and qualifications for the parenting sector.
As a qualified Occupational Psychologist and Adlerian Counsellor I work both with groups and individual parents around parenting skills, as well as co-author of a number of parenting packs.
Prior to this, I gained a wide and thorough experience working with Suffolk County Council managing their County Parenting service and supporting their youth programme.
You can contact me via email Suzanne@sharingparenting.com or telephone me 01638 665997 or mobile: 07867 568339
Cherry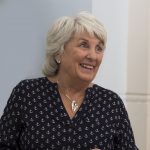 I firmly believe that encouraging and supporting parents to develop positive relationships within their families is the key to healthier, happier children, families and the wider community.
This belief comes from my extensive experience in all aspects of child development and care.
I am a trained teacher, youth worker and 'Adlerian Counsellor'. I have been lucky enough to have spent over 15 years specialising in Parent Education within a Community Education context.
I am presently involved in supporting Sharing Parenting staff through supervision and mentoring. 
Administrator
Michelle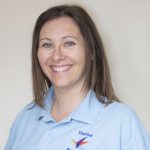 I work behind the scenes doing the administrative tasks, approaching potential sponsors and proofreading course material and books.
I ran our Family Reading Support Project across 4 Forest Heath schools for a year where I got to know a diverse range of families. I supported those families in reading more together at home by way of hosting regular reading cafés encouraging families to enjoy reading together.
There really are so many strategies that I draw on at home and professionally – but I would say that 'Stop, Think, Act' would be the most used as it has given me permission to stop and consider my reactions to all sorts of situations before I react. The pause really does make all the difference!
Finance
Lindsey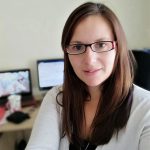 I have worked as the Book Keeper for Sharing Parenting since 2010, and I have always enjoyed working for such a friendly and supportive team. I handle all of the financial work, from staff payroll, to invoicing customers, analysing budgets and expenditure and income analysis.
I have two young primary school aged children who, as they have grown, I have found myself using various ideas and techniques that Suzanne has suggested to me. For example, I am now aware of my 'True Colour' and have an understanding as to what my son's colours are and why we often behave differently in our approaches to life and, as a result, I can relate to his reactions and actions more easily because I understand them.
I have also used techniques to calmly deal with any Sibling Rivalry and general emotions and anxieties that arise.
Personally I have found that encouraging them to 'sit like a frog' using Mindfulness allowed them to think about how they feel and smooth out any feelings of anger or upset much quicker.
Key Worker – TCHC

Hannah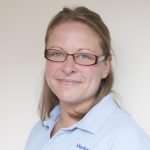 I love my role as Key Worker, supporting people back into further education, training or employment. Sharing Parenting has continued to teach me so much, I can see first-hand the value of the work we do and the team are amazing to work with.
After completing my degree in Human Psychology, I started my professional career in advocacy work for a Human Right Law firm.  I worked with people from a huge range of cultures, countries and backgrounds. I gained a wealth of experience working with families, families and children in detention, victims of domestic abuse/violence, victims of torture, individuals with special educational needs as well as those affected with homelessness and or substance abuse. After 10 years in this career, I felt I'd earnt some stripes!
For the last 9 years I have been raising my own family, 6 of those as a single parent. When I was ready to return to work I found Sharing Parenting, and I wish I had found them sooner.
The Sharing Parenting strategies I use most relate to Sibling Rivalry  – my two are masters of it! Sharing Parenting taught me to stop, and really think about whether I need to get involved or are they able to sort it out by themselves. I get 'in the ring' far less, I'm calmer as a result, and they're far better at compromising by themselves. Win win!
Outreach Workers 
Amber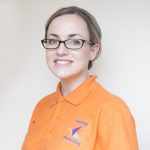 I am a Community Outreach Worker at Sharing Parenting for Newmarket and Haverhill. You may have seen me at local schools and Community events. Helping families thrive has been my passion since 2011.
I have worked and volunteered in parent and family support in America before moving to England in 2016. My educational background is in psychology and social science and I have held roles including Crisis Pregnancy Counsellor, New Parent Mentor, Family Visitation Supervisor, Small Group Leader, and last but not least, mother to three amazing kids!
My favourite Sharing Parenting strategy is the 'Mindful pause before reaction.' Learning that mindfulness isn't just an independent practice but something you can bring into communication is an effective approach that I love to share with parents.
Amba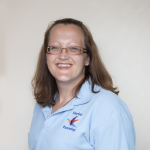 I am one of 2 Community Outreach Workers. I cover Newmarket, Lakenheath, Brandon, Mildenhall and all the villages in between. 
My role is to engage with parents in the communities, promote the work of Sharing Parenting and normalise parent support. You may see me at a local Pop Up or Community event.
I have lived and worked in Portsmouth, Grimsby and now Suffolk doing Youth Work and Community Development. 
I have worked with schools, Children Centres and local churches to build community, strengthen families and see people thrive.
Maslow's 'Hierarchy of Needs' has been a game changer for me. Understanding that there is always a reason for my child's behaviour and how to work that out has helped me so much.  It gives me time to pause, think and respond calmly whereas before this was not always the case!
Family Support Workers
Lisa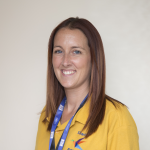 I am employed by Sharing Parenting under a Lottery grant as a Family Support Worker.
I am based in schools term times and office based throughout the holidays.
I deliver parent programs such as our 'Raising Children' within schools and child focused programmes such as 'Body Image' to groups of children within the schools. I also provide one to one support for both parents and children on a needs basis.
Since starting my time with Sharing Parenting, I have been involved in carrying out research and developing new programmes alongside parents and colleagues such as 'Outside the Box' programme.
I previously worked in a children's home as a Residential Child Care Officer with children aged 10-19 with additional needs.
I also work in a Pre-School as the SENCo, Designated Child Protection Person, Key Worker and Room Leader. 
My favourite Sharing Parenting strategy is Active Listening. I always thought I was a good listener until I went on the 'Raising Children' programme and it made me sit back and reflect. I was always so quick to jump in and try and solve my daughters problems when in fact, she didn't want me too. Now I have learnt to really listen and encourage her to solve her own problems which, she is more than capable of and actually very good at.
Tina
I work as part of the Sharing Parenting team, working full time as a Family Support Worker with parents/carers and children in a school-based setting. 
Parents can come to see me if they are struggling with their children's behaviour and would like strategies and advice. I work closely with the Head Teachers and staff to get the best outcomes for the families and the children who attend the schools I work in.
I also run Sharing Parenting courses such as Raising Children and Raising Teens.
I have worked with young people, children and their families for over 30 years. I started as a Youth Worker, helping young people to achieve and realise their potential. I then moved on to becoming a Family Worker for Cambridgeshire County Council, working with children and families in East Cambs and Fenland.   
One of my favourite strategies is Parenting Styles. When we become aware of our style of parenting we are in a position to evaluate it and decide if we want to change it.
I hope to see you soon at one of our Sharing Parenting courses.
Project Workers
Ginny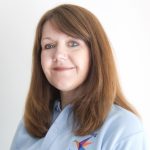 I love managing the different projects at Sharing Parenting. I have written some of the new programmes and courses, such as Refresher for Raising Children,  and deliver Sharing Parenting Courses and Workshops.
I have worked with children and families for over 30 years and have experience working in Nurseries, Private homes, Children Centres, Schools and Family Worker roles for Cambridgeshire County Council.
There are so many Sharing Parenting Strategies I have used and I use different ones for different age, stage and situations – The first one which changed my parenting was 'Don't say don't' however, I always come back to the '4 C's' though, which have really helped me understand the behaviours of my own children as they moved from toddlers to teens  – and other relationships too.
I'm not sure how I could have survived parenthood or my Family Worker roles without the Sharing Parenting advice and strategies!
Franchise
Sharing Parenting Clare
Jan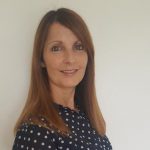 Hi! I am Jan Stanbury-Jones, I hold a Sharing Parenting franchise and am a local parent in Clare with four children in primary, secondary and 6th form.
I am not a 'parenting expert' or 'super-nanny', nor are my children perfectly behaved! However, I found the Sharing Parenting Programme really helped me understand why my children can be challenging and how to deal with tricky behaviour. That's why I want to share it with you!
I will be running Raising Children parenting courses and offering 1:1 parenting support in Clare, Sudbury and surrounding villages. To find out more please visit my Facebook page @sharingparentingclare or email: sharingparentingclare@gmail.com. I look forward to hearing from you!
---
Don't forget you can also find Sharing Parenting on Facebook, Twitter, Instagram and LinkedIn where you can (like or follow us) and find out about where we are going, what we have been doing and where we share interesting and informative articles.
Please contact us to find out more or to contact any of the team by clicking the button below: