PART TIME TEMPORARY SEN PROJECT WORKER (Newmarket and surrounding area)
GRADE/SALARY: £10.50 p/h
HOURS/WEEKS OF WORK: 14 hours per week Contract is 4 months until end of March 2023.
An excellent opportunity for someone wanting to expand SEN knowledge and skills.
Qualifications in childcare, social work, social care, counselling,
youth work and education are desirable but not essential as full training given.
Own transport essential.
Closing date: Friday 28th October 2022
Interview date: Tuesday 8th November 2022
For more information/full job description please contact info@sharingparenting.com or call 07867 568339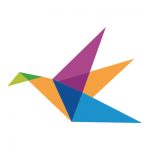 Volunteering
If you would like to volunteer with us please contact us.
If you would like support getting back to work please contact hannah@sharingparenting.com for our Build a Rainbow project.
Please contact us if you wish to discuss any of the above