To continue celebrating our 10th Birthday, we've compiled a list of 10 Ways to develop your child's brain during May's half term break! Research has shown that that millions of parent-child sharing moments during childhood can set up vital brain connections that enable our children to have deeply enriched lives.
So, let's look at some activities!
COOKING ACTIVITIES
There's nothing better than staying in on that first morning over a school break with lots of cuddles and no time constraints. This offers a fantastic opportunity to spend some time together to practise cooking! You can easily make an entire day of it by planning, shopping, preparing a meal and sitting down together to enjoy it. This is an inexpensive way to spend time together, give your children positive attention, give them choice and responsibility, and have them learn something new!
Pro Tip: Try pancakes for leisurely morning success! You and your children are hopefully well rested from a good night's sleep and there is plenty of measuring, pouring and stirring to get their minds and bodies going. Add food colouring and make shapes to make it fun and fresh fruit to make it healthy!
Have a ROARING time at the FREE Dinosaur Day on Tuesday 28th May at The Guineas
Meet Ritchie the Raptor at 10:30am and 2pm and Spence Spinosaurus at 12:00pm. The event runs 10:30-2pm which is great for children of all ages because it starts in the morning (but not too early!) when children tend to be at their best. Get their gross motor skills working by walking, scooting or biking there and their fine motor skills practised at the craft workshop available.
Pro Tip: Make breakfast protein packed as protein helps brain's grow and keeps us feeling full longer. Make sure to pack lots of snacks and water, maybe even a packed lunch. We often run into challenging behaviour when our children's needs are met, so meeting their basic needs of food and water will set them up to WIN at this event.
Take a MINDFUL moment at Sharing Parenting's Drop-In at The Smarter Drop Shop on the High Street

It's HALF TERM, the kids are excited and things can get hectic, quick! Drop in to the Smarter Drop Ships for a Mindful moment, where the kids can play and do crafts and you can just…. Breathe! It's FREE and runs from 10-2pm. Free tea and coffee and stop by when you can!
Hit the Park at Newmarket Memorial Garden!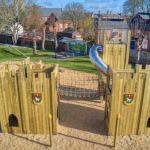 In case you haven't heard, Newmarket Memorial Garden has just re-vamped their playground and splash pad. Take the kids to the park to get their energy out. Play with them giving them positive attention. Meet their enthusiasm and energy with yours, spending time together playing meets their needs for attention, approval and stimulation!
Pro-Tip: Bring Sunscreen, a towel, and a spare change of clothes so they can get messy and have a blast!
Head to Sharing Time at Newmarket Library, it's FREE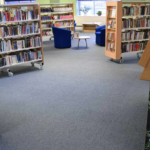 Sharing Time is a story and craft time for children and their carers with themes of social and emotional wellbeing. This month's theme is FEELINGS. It lasts about an hour and you and your child will leave having learned something new! Pick up some books whilst you there too!
TAKE TIME FOR YOU!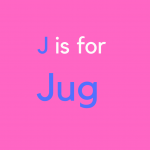 Should this have been #1?! Spending a lot of time interacting with our children and giving them our all can be a bit draining especially without reprieve. To be able to meet their needs throughout half term make sure you are practicing some self-care by taking some time for yourself. When we are relaxed, we are better at everything and with everyone!
Pro-Tip: Think about who and what you need to support you in doing this to make it happen. AND make it happen ASAP!
Make some Nature Art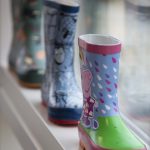 Time for some inexpensive creative play! Creative play and nature both stimulate children's minds and their imagination. DOUBLE WHAMMY! This activity gets them moving too! Have a look in your garden for some leaves, branches, stones and more to make nature artwork. Join in to show your child your interested and talk with them about their creations!
Pro-Tip: Go on a nature walk or head to the seaside to do this activity or collect materials (as long as taking the materials with you is legal)!
Head to NEW baby and toddler group!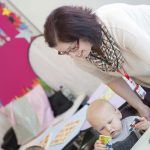 In Newmarket there are so many to choose from. To find the right one for you head to The Horses Mouth NKT – Parenting in Newmarket's Facebook page. There is a timetable of just about every playgroup available in Newmarket and the surrounding areas!
Pro-Tip: make sure they are still running during half term and double check that it is OK to bring older children.
Have children CHOOSE a new CHORE!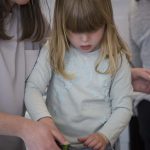 …but don't call it that! Bear with me on this… Children love to help us! It meets their needs for love and belonging as well as esteem and respect. It can also take some of the load off of us as parents. Have a quick google of age appropriate chores and let your children choose something they find interesting. Help them by giving them a lesson and put safety measure around the task at hand. Make a game out of it! Children are so much more capable then we realise!
Pro-Tip: Small children love to wash dishes and/or fruit and veg. Older children can help with laundry or even ironing, yes ironing!
REGISTER for Sharing Parenting's FREE Parenting Conference to ensure your spot!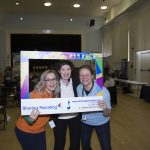 Join the Sharing Parenting team and guest speakers for a day of learning, relaxing, and FREE coffee/tea, lunch and cake! Everyday Magic by Ordinary People, Sharing Parenting's annual conference is on Wednesday 10th July 2019 at Newmarket Memorial Hall. Children don't come with a manual but some good evidence-based workshops and strategies that have been proven to work really help! Learn more about your child's brain, development, and good things going on for parents and children in Newmarket on the day.
Pro-Tip: Get registered and sort childcare now (if you need to), you don't want to miss it!
When they are all back to school have a look at our programmes and decide which one you will book onto next.
If you are looking to get back to work please see our Build a Rainbow programme and give Hannah a call on 01638 665997 or email info@sharingparenting.com we would love to hear from you!