CONFERENCE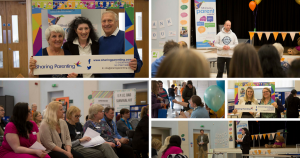 Our parenting conference offers you an opportunity to find answers to some of your parenting questions and learn more about our evidence based parenting techniques. Join us during our 10 year celebrations at the return of our very successful (https://www.sharingparenting.com/2018/08/10/newmarkets-1st-parenting-conference-was-heralded-a-huge-success/) parenting conference in Newmarket.
Book your FREE place with other parents, carers and professionals and take this valuable opportunity to pick up tips and strategies from our very talented and informative guest speakers, meet our Sharing Parenting facilitators and attend a choice of workshops, which will cover a wide range of parenting topics.
We will be giving away free goodie bags, a light lunch and refreshments. There will also be a chance to browse the market stalls which will offer free parenting information, handouts and materials along with a chance to talk to agencies and professionals supporting children and families in the local area.
Tell your friends and colleagues and make a day of it (we call it 'refilling your jug'!)
Once you have booked we will be in touch to ask you about your preferred workshop choices. If you are no longer able to attend please do get in touch with us as we have limited places and may hold a waiting list, thank you.
Venue: King Edward VII Memorial Hall, 124 High Street, Newmarket CB8 8JP
Date: Wednesday 10th July 2019
Times: 9.00am-2.45pm
We look forward to seeing you there.
COURSES:
Raising Teens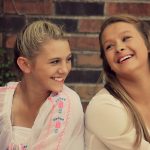 Do you find yourself asking:
"Why doesn't my teenager want to talk to me anymore?"
"Why does my teenager want to spend all their time with their friends or in their room?"
"What is happening to my teenager's brain and how can I support them with these changes?"
Join us and other parents and carers on our Raising Teens course which is an open access parenting course, delivered over 10 weeks for two hour sessions each week, aimed at parents of teenagers.
Venue: Laureate Community Academy, Exning Road, Newmarket CB8 0AN
Date: Starts Friday 3rd May 2019
Times: 9.30-11.30am
OR
Venue: Glade Primary School, Knappers Way, Brandon IP27 0DA
Date: Starts Monday 13th May 2019
Times: 1.00 – 3.00pm
Outside The Box (SEND)
"Do you feel isolated as a parent with a child with Additional Needs?"
"Do you want to meet other parents with similar challenges?"
"Do you want to celebrate the positives with your child?" 
We are very excited to share with you our four weekly course, once a week for 2 hours, for parents and carers of children with Special Educational Needs and Disability (SEND).
Venue: Westfield Academy, Chalkstone Way, Haverhill CB9 0BW
Date: To be confirmed 2019
Times: To be confirmed
WORKSHOPS
Sibling Rivalry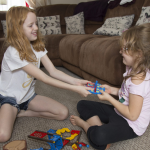 Do you feel you are always playing referee to your children?
Do you often ask yourself :
"Why do they always argue when I leave the room?" 
"How can I support my children to get along with each other?"
…then sample a taste of our  Sibling Rivalry  programme! 
Venue: Laureate Community Academy, Exning Road, Newmarket CB8 0AN
Dates:
Week 1:  Thursday 2nd May 2019 AND Week 2: Thursday 9th May 2019 (You must attend both sessions)
Times: 9.30-11.30am
True Colours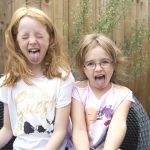 Do you find yourself asking:
"Why is my child different to me?"
"Why do I hate doing the things he/she loves?"
"How can I support my child with their friendships?"
"How can I learn to tolerate different personalities at work?"
…then you will love this FUN personality based True Colours workshop.
Venue: All Saints Primary School, Newmarket CB8 8ES
Dates: 
Week 1: Tuesday 30th April 2019 AND Week 2: Tuesday 7th May 2019 (You must attend both sessions)
Times: 9.30 – 11.30am
OR
Venue: The Paddocks Primary School, Rochfort Avenue, Newmarket CB8 0DL
Dates:
Week 1: Tuesday 11th June 2019 AND Week 2: Tuesday 18th June 2019 (You must attend both sessions)
Times: 9.30-11.30am

Sharing Time at Newmarket Library
Venue: Newmarket Library, 1a, The Guineas, Newmarket CB8 8EQ
Date: The last Thursday of every month 28th March, 25th April, 30th May etc
Time: Starts 10.30am
NO NEED TO BOOK JUST TURN UP