"My husband and I worked with Suzanne to try and make the changes needed to improve our relationship with our daughter. Suzanne listened carefully and enabled us to think about how our responses needed to change to enable home life to change. She opened conversations and made us think carefully about how the way we were parented affected the way we parent. She helped us to understand our daughters feelings and how to respond to those. Suzanne is kind, patient and understanding, she never cast judgement and was easy to talk to. I would recommend Suzanne to any family in need of additional support".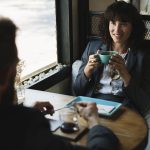 Would you like to talk to someone confidentially about an issue you are having with the children at home?
Are you too busy to attend one of our Courses, Workshops or Tasters but still want advice and support?
Do you want to build confidence before attending one of our Courses, Workshops or Tasters?
The Sharing Parenting One-to-One Support programme has been developed for parents and families and shared in one-to-one situations.
It is designed to aid in addressing more immediate and specific issues and supporting the family to find strategies and develop skills outside a group setting.
We hope after the 1 to 1 support sessions you will then feel able to join a group in order to build a support network and connect with other parents and carers, but this is not essential.
Support can be flexible and dependent on your individual needs and covers: 
Communication and parenting styles
Assertive communication
Identifying needs
Understanding challenging behaviour
Managing challenging behaviour
Listening
Discipline strategies
Choices and consequences
Labelling
Encouragement
Building self-esteem
For more information or to let us know you are interested in any of the above please contact us.
Please also read our Sharing Parenting Stories and Feedback from other parents who have attended our programmes.
Please also see our Courses (1 or 2 hour sessions held once a week, delivered over several weeks) – Raising Toddlers, Raising Children, Raising Teens, Dads Matter, Outside the Box, Sibling Rivalry, Let's Play, Food for Thought, Building Resilience, True Colours, Mindfulness and Confident Parents-Confident Children.
Please also see our Workshops (one off sessions delivered in one or half a day) – An Introduction to Building Resilience, An Introduction to Mindfulness, An Introduction to True Colours and An Introduction to Confident Parents-Confident Children.
Please also see our Tasters (one off sessions delivered in 1-2 hours) – Power Struggles, How To Talk So Kids Will Listen, Motivating Your Child Academically, Parenting Styles, Sibling Rivalry, Understanding Challenging Behaviour, Labelling, Effective Discipline, Birth Order, True Colours and Dads Matter.
For more information or to let us know you are interested in any of the above please contact us.
---
GETTING BACK TO WORK 
Considering Further Education or Training? Looking to return to work? …… need a plan?
We have a project to support you getting back work, training or volunteering: 
---
BUILDING BETTER OPPORTUNITIES
Our 'Build Your Rainbow' project supports anyone looking to move forward put together a plan to support you in reaching your goals.
OPPORTUNITY SUFFOLK
What is Opportunity Suffolk?
Opportunity Suffolk is a programme managed by TCHC (The Consultancy Home Counties.) The programme is funded as part of the Building Better Opportunities by the European Social Fund and the National Lottery through the National Lottery Community Fund.
Sharing Parenting is one of a group of partner organisations who deliver this contract across the Suffolk area.
Who can we help? 
Adults aged 24 and over
Adults who have been unemployed for 3 months or more
Adults who live within the areas of Suffolk local to Newmarket i.e. – Bury St Edmunds, Mildenhall, Thetford, Sudbury and Haverhill (for more information about the exact areas we cover, please contact us – see below)
What Support Do We Offer?
Under the project we are able to offer one to one support and short training courses to people who are looking to return to further education or training or employment.
Support includes training courses to identify strengths and skills, increase confidence, addressing the impact on your home life, children and any parenting support.
We can help with the creation and updating of  CV's, covering letters job applications and interview skills.
We can help find courses and training opportunities or opportunities for volunteering, work placements and employment.
We can also help with support and action plans to reach your goals, documentation acquisition, help with some relevant expenses in relation to progressing towards your goals as well refer / signpost to other organisations within the project who have more specialised knowledge relative to your circumstances.
GCGP PROJECT- GREATER PETEBOROUGH GREATER CAMBRIDGESHIRE
Our GCGP project provides the same support and one to one guidance as described above within the Greater Peterborough, Greater Cambridgeshire area.
Under our GCGP project, we can support any adult living in the GCGP LEP designated area without the restriction on age and length of unemployment.
For more information on any of our above mentioned projects, please contact our project advisors:
suzanne@sharingparenting.com or hannah@sharingparenting.com
or call 01638 665997

---
For more information or to let us know you are interested in any of the above please click the contact us button below: