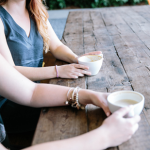 Would you like support in your professional role working with children?
Would you like to benefit from the wealth of knowledge and experience our team can share with you?
The Sharing Parenting team feel it is important for any professional working with families to have appropriate supervision to support them in their role working with parents.
The National Occupational Standards require that all parenting tutors undertake curriculum supervision and support.
In the first year of facilitator training it is strongly advised to build supervision into the facilitation process.
There are various ways we can support you:
1-1 meetings
In-house – in a group
Telephone and Email support
Geographical group support
Supervision Agenda
Work with families
Understanding of Sharing Parenting Programmes content
Any Sharing Parenting Programmes delivery issues
Group processes
Admin
Personal concerns
Resources/signposting/network opportunities
Facilitator Supervision

The Facilitator should have a supervision agreement set up at the beginning of the facilitation process – between management, trainee and your supervisor.
During the later stages of facilitation training (stage 2 or 3) supervision will ideally be required at 3 points:
Pre-course
Mid-course
End of the course
---
You may also be interested to read feedback from professionals with have worked with and supported on our Professionals Comments page.
Please contact us to find out more about the above or to discuss any bespoke support by clicking the button below: