"Our staff received the training very positively and have been able to implement the practical strategies immediately, to good effect"
Parents and
Carers
At Sharing Parenting we believe all parents should have access to good quality and reliable parenting information and support. We work hard to reach parents across our communities via our Outreach Workers who liaise closely with external organisations.

Schools
Sharing Parenting work closely with Schools and external organisations, such as Children's Centre's, Nurseries, Playgroups etc. and offer professionals a range of opportunities to gain confidence, skills and knowledge in order to develop positive strategies for parents in raising healthy happy children.
Due to the Lottery Reaching Communities Funding we currently have Family Workers in All Saints CEVA Primary School and Laureate Community Academy School and Nursery in Newmarket and Westfield Primary Academy in Haverhill but we can work with professionals from any school.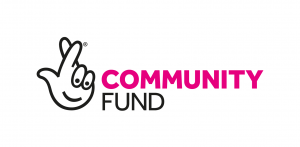 We have also supported:
UK Schools:
London – Harrow School
Suffolk – Samuel Ward Academy, Newmarket Academy, St Louis RC Academy, Fairstead House School, Clements School, All Saints Church of England School, Newmarket, Serbet Wood School, Bury St Edmunds, St Mary's Academy, Lakenheath Primary School, Norton Pre-School, Bury St Edmunds, Brandon Primary School, Great Heath Academy, The Albany Referral Unit
Cambridgeshire – The Shade Primary School, Kennett Primary School, Paddocks School, Newmarket, Fawcett Primary, Chesterton Academy
Woodnewton Trust
Kettering Primary
Schools Overseas:
Middle East Schools – Infinite Learning Dubai, Jess Dubai
American Schools – Inman Elemantary School, Atlanta, USA.
Local Authorities
We also work closely with Suffolk libraries including Newmarket, Brandon, Mildenhall and Haverhill.
Charities and Voluntary Agencies
We work with range of voluntary agencies who are now delivering our programmes including: 
Government Offices
Department for Children Schools & Families 
Training Development Agency – TDA
Other Organisations We Work With Include:
Our Partners in Projects
We are pleased to have been awarded Lottery Reaching Communities Funding to make a difference to parents, families and schools.
During the lifetime of the project, we will be working in 4 schools across 3 towns, Newmarket, Brandon and Haverhill. We will be supporting families and children with all issues around parenting, self-esteem confidence and positive communication. Our aim is to improve the lives of local families.
BUILDING BETTER OPPORTUNITIES
OPPORTUNITY SUFFOLK
What is Opportunity Suffolk?
Opportunity Suffolk is a programme managed by TCHC (The Consultancy Home Counties.) The programme is funded as part of the Building Better Opportunities by the European Social Fund and the National Lottery Community Fund.  Sharing Parenting is one of a group of partner organisations who deliver this contract across the Suffolk area.
Who can we help? 
Adults aged 24 and over
Adults who have been unemployed for 2 or more consecutive years
Adults who live within the areas of Suffolk local to Newmarket i.e. – Bury St Edmunds, Mildenhall, Thetford, Sudbury and Haverhill (for more information about the exact areas we cover, please contact us – see below)
What Support Do We Offer?
Under the project we are able to offer one to one support and short training courses to people who are looking to return to further education or training or employment. Support includes training courses to identify strengths and skills, increase confidence, addressing the impact on your home life, children and any parenting support. We can help with the creation and updating of  CV's, covering letters job applications and interview skills. We can help find courses and training opportunities or opportunities for volunteering, work placements and employment.
We can also help with support and action plans to reach your goals, documentation acquisition, help with some relevant expenses in relation to progressing towards your goals as well refer / signpost to other organisations within the project who have more specialised knowledge relative to your circumstances.
GCGP PROJECT- GREATER PETEBOROUGH GREATER CAMBRIDGSHIRE
Our GCGP project provides the same support and one to one guidance as described above within the Greater Peterborough, Greater Cambridgeshire area. Under our GCGP project, we can support any adult living in the GCGP LEP designated area without the restriction on age and length of unemployment.
For more information on any of our above mentioned projects, please contact our project advisors:
suzanne@sharingparenting.com or hannah@sharingparenting.com
or call 01638 665997

The Small Grant Scheme, New Anglia Growth Programme
Sharing Parenting are pleased to be awarded a Small Grant from the Small Grant Scheme, New Anglia Growth Programme towards marketing and developing new resources and new strands of work as well as key office resources.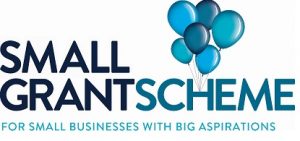 Please also see our Corporate support Page
---
Please contact us for more information about any of the above or to register your interest by clicking the button below: