The Sharing Parenting Team are always busy supporting parents, carers and professionals through their individual journeys. 
Here we celebrate and explain a little more about the process and support we can offer. 
We would like to say thank you to all those who agreed to share their story to help others. 
If you would like to know more please contact us or email info@sharingparenting.com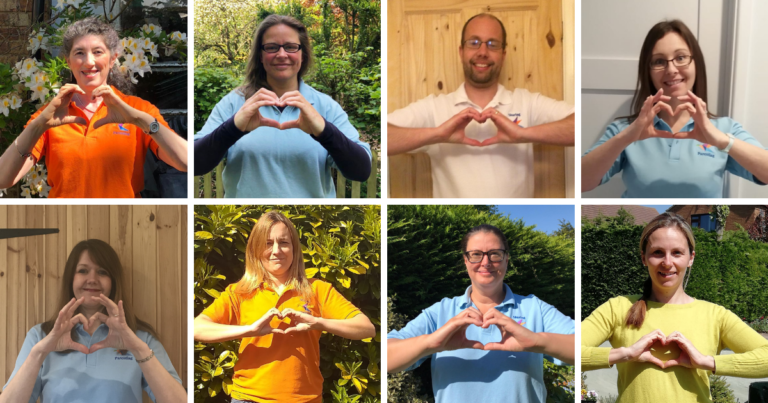 Sarah's Story – Returning to Work 
"The project is amazing, and I am so grateful I found you!"
In the beginning
When Sarah joined the project, she was a single parent. There were undertones of control and domestic violence within her previous relationship and she was in the process of a difficult divorce.
Identifying needs and barriers
 Sarah had not worked for over three years, as her priority had been on caring for her children through the divorce. She was low in confidence, had no CV and felt very little support from anyone around her.
Sarah told Hannah she 'wanted herself back' and a big part of that was returning to work.
Sarah had previously worked in the care sector in numerous roles but felt she had no formal qualifications. Confidence both professionally and personally was low.
Sarah had not attended an interview for many years, a lot of her previous work was through agencies and so she had little direct interview experience or knowledge of interview skills.
As a single parent, Sarah identified the need for very local work with hours that fitted around childcare, which also allowed her to provide the care her children needed whilst she went through the remainder of the divorce process, which was on-going and had no completion timescale in sight.
Working together
 The primary focus was for Sarah to reframe her confidence levels. Hannah spent time with her focusing on the experience she did have through the work she had done before. Sarah was conscious of the length of time she had been out of work but, with support, she understood this wouldn't be an issue and could be addressed both in her CV. Hannah worked with her to pre-empt and manage any interview questions around this 'barrier' through interview preparation. 
Sarah and Hannah spent time looking at and following up her qualifications to assist an application to apply for a course in Care.
Together, Sarah and Hannah worked on creating a CV which reflected her passion, experience and expertise.
After this, Sarah and Hannah did a very brief session on interview skills.
What happened next…
Sarah was overwhelmed with how her CV came together – she couldn't actually believe what she had to offer when put in this format – both in terms of years of experience and skills available to her to succeed in her chosen path. Completion of her CV gave her a huge confidence boost. So much so that she went in person to hand deliver her CV's to local care homes and groups and speak to people in person!  
Sarah was offered a job with a company (a bit far away) so persevered with her preferred option of working in a local care home and she was soon offered part time work – with the ability to continue professional training and qualifications to compliment her career progression.
How are things now?
Sarah is still employed in the care home setting and is continuing to study for formal care qualifications with the relevant support from her employer.
Comments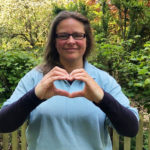 Hannah commented:
"Sarah was always so grateful for the opportunity to have one to one support, which made a huge difference to her confidence, motivation and attitude which enabled her to progress.
Having someone to 'check-in' with was instrumental to her achievements in the short time frame within which she progressed.  
Sarah frequently commented that she couldn't believe all this support was free!
She was truly was engaged and passionate from the start.
The structure of the one-to-one support really helped and supported her progress. The way this was delivered and the practical interventions undertaken combined to help her reach her goals efficiently whilst building confidence and self-esteem at the same time.
Definitely a success story to be celebrated."
Sarah added:
"The project is amazing, and I am so grateful I found you! My CV – wow, is that even me?! I had no idea I actually had so many years' experience but when you add it altogether it makes sense. I am so proud of my CV thank you so so much"
If you would like to be like Sarah contact hannah@sharingparenting.com who can support you through the Build Your Rainbow project and support.
(Please note Sarah's name has been changed to protect anonymity)