"It made me think about my parenting different and in a positive way. It didn't make me feel like a bad parent, just highlighted some things I could adjust and change to help my children and our relationship together."
"What got me out of the hole was some professional advice and support"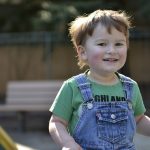 Do you feel isolated as a parent with a child with Additional Needs?
Do you want to meet other parents with similar challenges?
Do you want to celebrate the positives with your child? 
We are very excited to share with you our four weekly course, once a week for 2 hours, for parents and carers of children with Special Educational Needs and Disability (SEND).
The aim of the course is to empower parents of children with SEND.
You will recognise many of the strategies we share in our Raising Children course, as these form the foundations to positive parenting and are adapted for parents and carers of children with additional needs. 
One of the big benefits of attending this course is the opportunity to meet other parents and carers who may be experiencing the same issues as yourself, and the chance to discuss these in a supportive, positive and confidential environment.
Over the 4 weekly sessions you will cover important subjects such as:
Different Parenting Styles – What is an assertive parent?
Body Language – How can this escalate or deescalate a situation?
Mindfulness – How can we put ourselves in a better place to cope with the challenges of parenting and model these to our children?
Our Needs – How do we keep our 'jug filled' and pay attention to our own needs?
Labels – Are these useful or helpful to us and our children?
Toolbox – What things work for us? – Sensory, visual items, gadgets, strategies etc. and anything we can share!
How can we use language effectively?
What are the reasons for a particular behaviour?
How do I develop the confidence to give positive praise?
What skills and attributes do we want our children to take with them when they have grown up?
How can birth order effect behaviour? Who else is in the family?
How do I deal with my other children and Sibling Rivalry?
…and much more!
---
Please see our other Courses (1 or 2 hour sessions held once a week, delivered over several weeks) – Raising Toddlers, Raising Children, Raising Teens, Dads Matter, Sibling Rivalry, Let's Play, Food for Thought, Building Resilience, True Colours, Mindfulness and Confident Parents-Confident Children.
Please see our other one or half day Workshops (one off sessions delivered in one or half a day) – An Introduction to Building Resilience, An Introduction to Mindfulness, and An Introduction to Confident Parents-Confident Children.
Please see our one-off Tasters (one off sessions delivered in 1-2 hours) – Power Struggles, How To Talk So Kids Will Listen, Motivating Your Child Academically, Parenting Styles, Sibling Rivalry, Understanding Challenging Behaviour, Labelling, Effective Discipline, Birth Order, True Colours and Dads Matter.
Please also read our Sharing Parenting Stories and Feedback from other parents who have attended our programmes.
See What's Coming Up where you can book your FREE place, meet us in the community,  contact us for more information about any of the above or register your interest by clicking the button below: