Nina has really listened to us and helped to put Bilingual families on the map in Newmarket
Did you know Newmarket has twice the national average of EAL (English as a 2nd Language) families? 
Community Ambitions is a new project in Newmarket for all parents and families, including families who speak English as a 2nd language. We are keen to reach families from different cultures. 
This group is to support the community, share local information, resources, and a place for individuals to ask questions. We would love to hear from you.
We meet regularly – see our In the Community page for up coming dates. 
For more information on the project, please contact Nina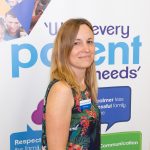 or call 01638 665997
OR see where you can meet Nina HERE
Resources 
You can join our Facebook Group HERE for lots of useful resources.
Need help with translation to access services?
Suffolk County Council can provide interpreting and translation services to people who need help to access their services. www.suffolk.gov.uk/about/web-accessibility/interpreting-and-translating-services/
Are you (or anyone you know) pregnant? 
Translated information for pregnant women. Please share with anyone who would benefit.
Can you help us?