Sharing Parenting is pleased to introduce Clare, our SEND Support Worker.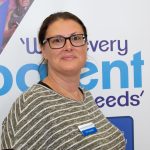 Clare runs support groups for parents with children with SEND in Newmarket, Haverhill and Lakenheath (whilst venues are closed some of these groups will be held online, please contact clare@sharingparenting.com for more information and let her know which group (Newmarket, Lakenheath or Haverhill) you are interested in.
You can also find useful resources for parents with children with SEND below:
SEND Resources
Links To Advice and Support
https://www.gov.uk/government/publications/send-guide-for-parents-and-carers
https://infolink.suffolk.gov.uk/kb5/suffolk/infolink/home.page
https://www.autismlittlelearners.com/
https://www.specialneedsjungle.com/
https://www.senresourcesource.co.uk/freebies
https://www.stephstwogirls.co.uk/2020/04/this-is-our-autistic-girl-world-autism.html
https://skybadger.co.uk/
https://www.access-unlimited.co.uk/activitiesunlimited/
https://www.familyfund.org.uk/ 
Books
I am an Aspie girl by Danuta Bulhak-Paterson
Through the Eyes of Us by Jon Roberts
Through the eyes of me by Jon Roberts
Managing meltdowns and tantrums on the Autism Spectrum- a parent and carers guide by Jenna Ward-Hawkes and Melissa Rode
Is it onto ask questions about Autism? by Abi Rawlins
Cards against Anxiety by Pooky Knightsmith
My daughter is not naughty by Jane Alison Sherwin (PDA Syndrome)
The Parents' Guide to Managing Anxiety in Children with Autism by Raelene Dundon
If you know of other useful resources you would like us to add to this page please do contact us.
If you would like support from Clare please email clare@sharingparenting.com or contact us.